Bob Non, President Pleasant Mount Welding, Joins Wayne Health Board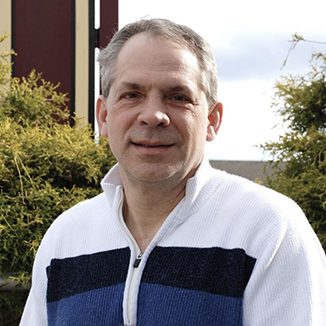 (Honesdale, April 25, 2017)…Bob Non, president of Pleasant Mount Welding, Inc. in Carbondale, PA, has been appointed to the Board of Trustees of Wayne Health Services (WHS), a subsidiary of the Wayne Memorial Health Foundation. WHS owns and operates the Stourbridge Professional Complex at Maple Avenue and Route 6 in Honesdale, as well as the retail store, Wayne Health Pharmacy and Medical Equipment.
Non has been the President of Pleasant Mount Welding since its inception in 1983. Over the past 34 years, the organization has grown significantly under his leadership. Non says his company is currently the market leader and largest fabricator of miscellaneous metals for wastewater and water treatment plants on the East Coast and employs over 150 people.
"The WHS Board was seeking a person who could represent the western reaches of the service area and who had a prior knowledge of medical service delivery operations," said Robert Suhosky, chair, Wayne Health Services Board of Trustees. "Bob, with his prior service on the Marian Community Hospital Board and his outstanding entrepreneurial success in building a very successful company, was the prime candidate. We are so fortunate that he agreed to invest his time in the Wayne Health Services system."
Born in Carbondale and raised on a family farm in Pleasant Mount, PA, Non graduated from Forest City Regional High School and Lackawanna County Vocational-Technical School where he completed a three-year course in welding. He attended Penn State University to study courses specifically to enrich his background in business development including accounting, marketing, engineering and mathematics. He has served as the Treasurer of the Carbondale Technology Transfer Center for more than 10 years. Bob is happily married to his wife Sue and has two wonderful children Brandon and Brianna
Non officially joined the Wayne Health Services Board in late 2016 and says he is happy to be of service to the community with his "experience in the financial and marketing side of business." He also hopes to gain knowledge which will in turn benefit his own employees. "Health insurance at Pleasant Mount Welding is very important," he stated. "Being on the Board gives me a better understanding of health related issues."
On the board, Non joins board chair Robert Suhosky and fellow members Jerome Casey, DPM; J. Dennis Evans, CPA; William O'Neill; James Chapman; Betty deMaye-Caruth, PhD, RN, CHPT, RM/T; Sylvia Kingston and Brendan Murray. G. Richard Garman is the executive director of the Wayne Memorial Health Foundation.