Board-certified Psychiatrist Tuhin Gupta, MD, Practicing in Honesdale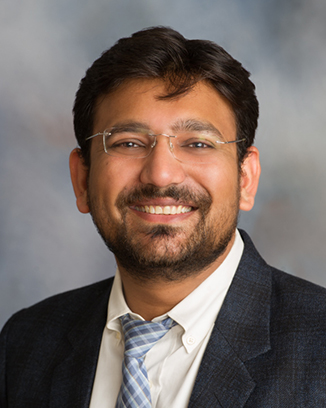 Honesdale, PA (August 13, 2018) – Wayne Memorial Community Health Centers (WMCHC) is pleased to announce the addition of board-certified psychiatrist Tuhin Gupta, MD, to its team of providers at the Behavioral Health Center in Honesdale. Dr. Gupta treats adults, children and adolescents at the recently expanded outpatient facility located within the Stourbridge Professional Complex. In addition to behavioral health diagnoses, Dr. Gupta also treats patients suffering from Substance Use Disorders.
"We welcome Dr. Gupta as we have a high demand for access to our practice," stated Frederick Jackson, executive director, WMCHC. "He will assist us in relieving our current patient load and then be available for new patients in January of 2019."
Dr. Gupta is certified by the American Board of Psychiatry and Neurology.  He completed a fellowship in Child and Adolescent Psychiatry at New York Presbyterian Hospital, NY as part of the Columbia and Cornell Universities Child and Adolescent Psychiatry Training Residency program. Additionally, he completed an Addiction Psychiatry fellowship at the University of Pittsburgh Medical Center and Pittsburgh VA.  Dr. Gupta served as Chief Resident, Psychiatry, during his general psychiatry residency at Maimonides Medical Center in Brooklyn, NY. He earned his medical degree from University College of Medical Sciences, Delhi, India.
While entering the practice with the goal of supporting existing staff in meeting the "demand and needs of this underserved area," Dr. Gupta looks forward to treating a variety of patients. "With my training, I am able to see patients of any age," he stated while expressing a desire to "help families and not being limited to any specific age group."
Dr. Gupta describes himself as a therapy-focused physician, noting "medications are not the only way to get better; they are just one of the modalities." He also feels his experience with trauma-based cases, anxiety disorders, depression as well as ADHD in both children and adults will be beneficial to patients in his care.
Dr. Gupta says the transition to rural northeast Pennsylvania from urban-living in New York City has been a positive one especially with the supportive work environment he has encountered at the Behavioral Health Center. "It's good to come somewhere you feel valued and welcome."
WMCHC is a federally qualified health center clinically affiliated with Wayne Memorial Health System. WMCHC accepts most private insurances, managed care plans and medical assistance.
Photo: Tuhin Gupta, MD, board-certified psychiatrist