Giving Birth

DURING THE COVID-19 CRISIS: Wayne Memorial remains committed to offering the best possible birthing experience for you and your family. However, for safety concerns we have updated our visitation policy. Read more here Obstetric Patient Visitation
Empowering your childbirth.
At Wayne Memorial we're committed to providing truly personalized birth experiences. Our multidisciplinary approach to all the topics below incorporates education, wellness and care.
We know that providing the right birth experience for you and your family starts with listening and understanding your unique needs.
You decide your birth plan with our team in a setting that allows us to provide the type of personal, one-on-one maternity care that you often can't get at larger hospitals.
Our beautiful New Beginnings Birthing Suites offer a comfortable, welcoming environment where our experienced and compassionate staff of OB/GYNS, nurse-midwives and maternity nurses allows us to respond to any childbirth situation, 24 hours a day.
Call the Women's Health Center at 570-253-3005 to make your initial OB appointment.
Learn more how Wayne Memorial is here to partner with you in the birth of your child. Click on a topic below.
Giving Birth at Wayne Memorial
During a preconception care checkup your provider will discuss factors that can affect a pregnancy such as diet and lifestyle, personal and family medical history as well as medications you are taking. Identifying risk factors before you become pregnant allows you to take steps to increase your chances of a healthy pregnancy. Difficulties getting pregnant are also addressed with counseling and treatment options.
Early and regular prenatal visits are essential to help keep both you and your baby healthy. Visits are typically scheduled once each month for week 4 through 28 of your pregnancy, increasing to twice a month and then weekly as you come closer to 36 weeks. During visits your midwife or physician will calculate your due date, monitor your blood pressure and weight gain, check the baby's growth by measuring your abdomen, listen to the baby's heartrate and perform pelvic exams as well as answer any questions you may have. Routine tests will also be ordered.
At Wayne Memorial your birth plan can be comprised of non-pharmacological pain management strategies, medications including an epidural or a combination of both. Our team of trusted birth experts will work with you so you can experience the birth you want. Non-medication techniques include hydrotherapy, birthing balls, patterned breathing, position changes, counter-pressure as well as hot and cold therapies.
Childbirth Education
Childbirth Education classes are offered via Facebook Only during COVID-19 Pandemic
---
Facebook classes include a virtual tour of New Beginnings Birthing Suites
---
WHERE  I Classes can be viewed by joining WMCHC Birth Lounge Facebook Group
---
WHEN  I Via Facebook 
INSTRUCTOR  I Certified Childbirth Educator
---
Topics
Discomfort of Pregnancy
Labor Process and Stages
Vaginal vs Caesarean Births
Pain Management Strategies and Medications
Role of the Support Person
Postpartum Care
Normal newborn Appearance
---
Call Women's Health Center at 800-869-6636 or 570-253-3005 for more information.
---
Click the link below to print a schedule.
Women giving birth at Wayne Memorial have the option of a Water Birth with the guidance of Certified Nurse Midwives. Water births are facilitated in a temperature-controlled warm tub of water. This method is thought to be more natural and gentler for the baby and less stressful for the mother. Women may choose to be immersed in water for either all or part of the labor as well as delivery. Some may choose to get out of the tub prior to delivering their baby. Our midwives will work with you and support your decisions so you may be in control of your own birth experience.
Our maternity staff is specifically trained to help new moms begin their journey with breastfeeding. Our staff can assist with latching and positioning as well as offer education on milk supply and proper feeding of your newborn. An Internationally Board Certified Lactation Consultant (IBCLC) does rounding on New Beginnings Birthing Suites and is available for consults after you've taken your baby home.
---
Breastfeeding Your Baby
Open to all Expectant Mothers
---
WHERE I  Virtual Class only available during COVID Pandemic via Facebook. Join WMCHC Latch Lounge page
---
TIME I  Facebook only until further notice
---
Learn all you need to know about giving your baby the best start in life with mother's milk--getting started with latching, weaning, and everything in between.
For more information, call Women's Health Center at 800-869-6636 or 570-253-3005.
---
Join our private online community for breastfeeding moms on Facebook
Come and share your experiences with other breastfeeding mothers. All are welcome to post support for fellow mothers and moms-to-be to achieve breastfeeding success 
Helpful posts from Wayne Memorial and an Internationally Board Certified Lactation Consultant
Survival Guide for the First Two Weeks Breastfeeding
---
Breastfeeding Policy
Click the link below to view Wayne Memorial Hospital's Breastfeeding Policy
Our Certified Nurse Midwives provide prenatal care to expectant mothers and facilitate births at the New Beginnings Birthing Suites of Wayne Memorial Hospital. Midwives also offer postpartum care, annual gynecological exams, family planning and menopause care. Compassionate and skilled, our midwives offer women treatment and support throughout their lifecycle.
We are proud to offer women the option of working with a nurse midwife during every phase of the birthing experience.
In order to ensure the highest quality of care for both mother and baby, midwives have 24-hour physician back up for all births.
---
Patricia Konzman, CNM
Certified Nurse Midwife
---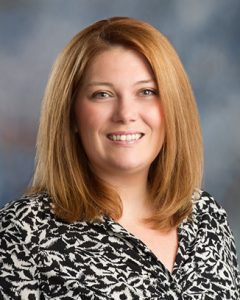 Christina MacDowell, DNP, CNM
Certified Nurse Midwife
Doctor of Nursing Practice
Kate Scully, CNM, MPH
Certified Nurse Midwife
Our skilled and compassionate physicians perform pregnancy related and gynecology surgeries at Wayne Memorial Hospital. All midwife births have 24-hour OB/GYN physician back up. To learn more about our gynecology services, please click this link Gynecology
---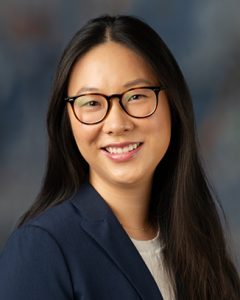 Angela Tang,_MD
Obstetrician/Gynecologist
___________________________________________________________________________________________________________________________________________________________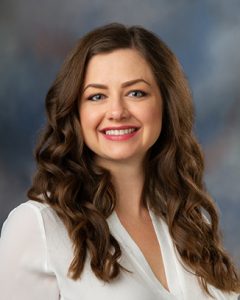 Alexis Felsman, DO, FACOOG
Obstetrician/Gynecologist
___________________________________________________________________________________________________________________________________________________________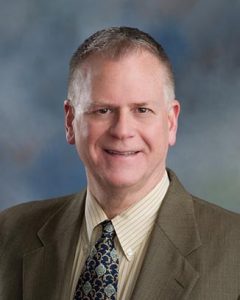 Eric Rittenhouse, MD
Obstetrician/Gynecologist
---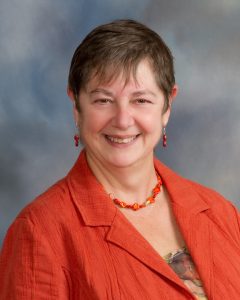 Joanne Pellicane, MD
Obstetrician/Gynecologist
You and your family will feel right at home in our warm, welcoming environment. We have Labor-Delivery-Recovery-Postpartum beds in five spacious, comfortable rooms. Each suite has a private bathroom, complete with a large shower, and a sleeper-chair so a family member can room-in if desired. Your baby may rest in one of our 15 bassinets or in your arms bedside. Our nurses are available for in-room and one-on-one advice and comfort 24 hours a day, seven days a week.
Your baby may stay with you the entire time you are in our care, but if you should need a rest, your baby can also stay safely and securely in our fully-equipped and fully-staffed nursery.
Our Staff
All of our RNs (Registered Nurses) are certified in neonatal resuscitation, trained in fetal monitoring by and follow the standards of the national Association of Women's Health Obstetrics and Neonatal Nurses (AWHONN). Our staff is also credentialed in QMI monitoring, which means that they are qualified to read and interpret fetal and maternal computer monitoring systems in your room, so they don't have to leave your room to check or document the condition of you and your baby. High-risk patients are managed by our physicians and staff by consulting with nearby perinatalogists and neonatalogists if needed.
When a high-risk infant is born at Wayne Memorial Hospital, staff has instant access to neonatal intensive care specialists at Lehigh Valley Hospital via advanced tele-medicine equipment. The audio-visual connection will allow Lehigh doctors to examine the infant in real time and assess treatment and the need, if any, for transfer.
Tours of New Beginnings are available: Please feel free to contact our department for a personal tour before the birth of your baby (570) 253-8366.
High deductibles or lack of insurance coverage should not keep you from the care you and your baby need. Our Registered Nurse Care Coordinators work directly with the Healthy Beginnings Plus Program. This program is designed to serve the needs of low-income or financially-challenged women by helping them have a positive pregnancy experience. You may receive supplemental or even free care. Our staff helps patients navigate the paperwork required to apply for government benefits and address the psychosocial needs of the patients, in addition to ensuring that they receive traditional medical and obstetric services.
The application process can be initiated right in the office and temporary benefits can be arranged on the spot, allowing for immediate prenatal care.
Call (570) 253-3005 for information.
The Women's Health Center is staffed by Board Certified and Board Eligible Obstetricians/Gynecologists, Certified Nurse Midwives, Certified Registered Nurse Practitioners, Registered Nurses, an Ultrasound Technologist and trained support staff who are all dedicated to serving the needs of women in the community.
We have offices located in Wayne, Pike and Lackawanna Counties. Patients are seen by appointment only. Office hours at outlying offices may vary depending on provider availability.
Honesdale
110 Park Street
Honesdale, PA 18431
Phone: (570) 253-3005 or 800-869-6636
Fax: (570) 253-0181 or (570) 251-8504
Monday - 8 am to 6 pm
Tuesday - 8 am to 6:30 pm
Wednesday 8:30 am to 6:30 pm
Thursday - 8:30 am to 6:30 pm
Friday - 8 am to 4 pm
Same Day Appointments offered at this office (based on availability)
Pike County
Women's Health Center of Pike County
Dingmans Ferry Medical Building
1592 State Route 739
Dingmans Ferry, PA
Phone: (570) 775-8838
Fax: (570) 775-9840
Monday - 8:30 am to 4:30 pm
Tuesday - 9 am to 6 pm
Wednesday - 8:30 am to 2 pm
Thursday - 8:30 am to 6:30 pm
Friday - 8:30 am to 1:30 pm
Same Day Appointments offered at this office (based on availability)
Hamlin
Located within the Hamlin Family Health Center
543 Easton Turnpike
Hamlin, PA 18427
Phone: (570) 689-8566
Fax: (570) 689-0387
Monday - 10 am to 6 pm
Tuesday - 8:30 am to 4:30 pm (closed every other Tuesday)
Wednesday - 8:30 am to 3:30 pm
Thursday - 8 am to 4 pm
Friday - 8:30 am to 4:30 pm
Carbondale
Women's Health Center
141 Salem Avenue
Carbondale, PA 18407
Phone: (570) 280-3407
Fax: 570-280-3408
Monday - 10 am to 6 pm
Tuesday - 8:30 am to 4:30 pm
Thursday - 8 am to 1 pm
Select Wednesday appointments available
Same Day Appointments offered at this office (based on availability)
Read what patients of the Women's Health Center are saying about our outpatient centers in their own words as reported by the independent patient survey organization, The Crossroads Group, Inc. Below are just some of the positive comments reported this quarter.
My provider was very good --personable, on the ball, good on everything.  Educated me on women's health and was one of the best providers I have ever seen.
I'd give my gynecologist at rating of 20! She was very good. She took a good medical history. I've already recommended her to a friend.
… I like the Center I go to.  It's brand new. I love that! I love the staff. I'm very familiar with them. I feel like they know me and I know them … I'm pretty much loving it.
Wayne Memorial has been great. The hospital and everything has just been excellent. The nurse was fantastic. She was right on. She went over medications. She asked me questions. She would listen to me if I asked any questions and the doctor was fantastic. It's a very personal experience. It's not like you're a number. They are very caring people.
I'm satisfied with all staff that I've encountered and feel that they actually care about helping people, fully listen and think they are excellent.
I really like my provider. She is an excellent mid-wife. I have a great rapport with her for all of my follow up appointments and my annuals. I really trust her overall demeanor and will continue going to the Center to see her.
I like how every question I asked was answered in depth so I could understand.
I've never had any problems. I was treated as a person. My child was treated incredibly well and the providers there were amazing!
The provider was very calm and supportive.
Everyone is always caring and attentive when I go there.
They (the staff) just really seem to care about me and my baby. The nurses are just so friendly and caring.
I like the way I was taken care of after having the baby. All were very nice and comforting.
I liked the knowledge of the staff and I don't have any complaints.
The staff was very thorough, included me in the process, made me feel comfortable and my CRNP was great.
The nurses are always really friendly and sweet.
The OB/GYN was extremely nice, very knowledgeable. He sat and listened and was willing to work on the issue.
Everything was good – it was excellent. They do an amazing job.
_____________________________________________________________________________________________________________________________________________________________________
My experience with the midwives at Wayne Memorial Hospital was top notch! I received the most wonderful care from planning, to birth, and after! Midwifery is a beautiful thing!
Stacy M.
---
I absolutely felt in control of my birth experience. I shared with the nurses and midwives my birth plan and they were very respectful of my decisions, (even when they changed during the course of labor). 
Both of my births at WMH were long and drawn out, I have no doubt that had I been at a different hospital, they would have taken me to get a cesarean, but the midwives and nurses allowed my body the time to do what it needed to do to birth my babies vaginally and I am very grateful for that! 
After the birth of my first son at WMH, my husband and I were so impressed that there was no question thats where we wanted to deliver our second child. We recommend WMH to anyone we know locally that is pregnant! 🙂 
Carol R.
---
Having the continuous support of my midwife during my labor experience eliminated any fears, worries and doubts I had surrounding the birth of my daughter. With her help, I was able to have a calm, peaceful delivery that I can look back on with memories of feeling in control and empowered.
Heidi M. 
---
Wayne Memorial Hospital and their staff are amazing.  They cared about my birth plan and helped me stick to it!  There is no other hospital I'd want to have my babies at! From the moment we found out we were pregnant I knew I wanted a midwife to do the delivery and WMH did not disappoint. My midwife was amazing and so calm and encouraging through the whole process.  There is no one better to have brought my precious babies into this world!
I loved that Wayne Memorial Hospital and their staff cared about my birthing plan and helped me to labor the way I wanted... at no point did they try to push anything on me and even when I contemplated a epidural when things were getting intense they helped me see I could do it all natural as I had wanted to all along!
Meica D.
Your baby's beautiful images from Mom365 are just a click away! Click HERE for quick access to your private online birth announcement and to share with friends and family!
Mom365 is happy to work closely with Wayne Memorial Hospital to provide Mom's a memorable newborn portrait session at no cost or obligation PLUS a free Digital Keepsake! That precious first official photo of your baby is a memory that you will want to treasure for years to come!
Mom365.com | Every Baby Deserves a Beautiful Portrait
We want you to know that by choosing to have your baby at WMH, you have made an excellent decision. Being selected to help bring your child into the world is an incredible honor and one we take very seriously. We combine a family-centered approach with top-notch medical care to give you and your baby the best possible birth experience. We consistently deliver the very highest levels of care by providing:
Special Services
Many special services are available to families. They include:
• Epidural analgesia
• Mother-baby concept of care delivery
• Family-centered visitation
• Hydrotherapy services
• Breastfeeding Counseling
• Educational classes
• Childbirth Education Classes
One-on-one nursing care – other than shift changes, you will have the same nurse throughout your labor process
Bedside computerized charting – this means your nurse spends more time with you in your room rather than running back and forth to the nurses' station to make notes.
Remote physician access – computerized remote access keeps your doctor or midwife informed at all times. This allows for faster response times and improved communications.
One nurse for mother and one nurse for baby – we dedicate enough staff to ensure each mother and each baby has individualized medical care.
Safe and secure environment – in addition to being a locked and closely monitored unit, all babies and parents receive identification bracelets immediately. All IDs are verified regularly and all babies are continually attended at all times.
Caring for mom and baby – support and care from WMH doesn't end when you leave the hospital. With newborns, questions and concerns can arise at all hours of the day or night. We are here for you and we will do everything we can to ensure your growing family is off to a great start.
WMH New Beginnings Anti-Discrimination Policy – Patients will be accepted for care without discrimination on the basis of race, color, creed, sex, age, financial status, handicap (mental or physical), ability to pay or place of national origin.