Community Outreach
Wayne Memorial Hospital and Wayne Memorial Health System, along with our clinical affiliate Wayne Memorial Community Health Centers, are committed to promoting the health and welfare of the communities we serve.  This means that, in addition to diagnostic and treatment services, we offer prevention clinics, tips and seminars in conjunction with our physicians, nurses, rehabilitation therapists and other medical providers.
Some of our programs include:
• The In-School  Walking Program –  Walking Program Info & Waiver
• Together for Health School Program for 7th and 9th grades
• Diabetes Education Programs
• Health & Medical Education Presentations – lung cancer, breast cancer, colon cancer
• Screenings: His 'n' Hers, Prostate and Breast Cancer Screenings
Our Community Relations Office at (570) 253-8990 can be contacted for more information, or click on the Community Services tab above to find a list of events and opportunities to help you take control of your health.
Donna Decker, RN, Community Health Manager
Jean Tuttle, Community Health Assistant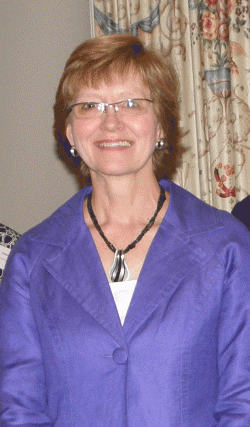 Donna Decker, RN, Community Health Manager, has been with Wayne Memorial Hospital for more than two decades. Decker worked as an OR (operating room) nurse and an OB (obstetrics) nurse before creating her position in community health. Since the department was launched, Decker has initiated dozens of health prevention projects, secured grants to support health education and designed programs to help people of all ages take ownership of their health. Decker was named the Rural Health Leader of the Year by the Pennsylvania State Department of Health in 2008.  She is the coordinator for the Prevention Initiative, a State Health Improvement Plan partnership, composed of more than 300 local agencies and individuals. Decker also started the long-running Together for Health School Program, which helps local 7th and 11th grade students choose healthy lifestyles.
The Wayne Memorial Health Foundation at (570) 253-8272 also offers mini-grants to help launch health-related community initiatives, such as a swim program for at-risk schoolchildren. Visit the Foundation at www.wmh.org/health_foundation.