HealthWorks
Listen to HealthWorks on Bold Gold Radio's WDNH and Classics 105 every Sunday at 7:04 am, right after the news. It's a 15-minute broadcast packed with good information and tips about your health and the health of our community.
Hosted by Carol Kneier,MS,RD, LDN,CDE, manager Wayne Memorial Community Health.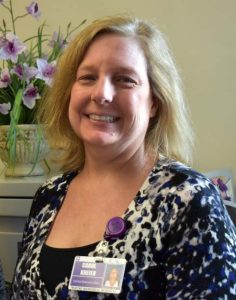 Sunday, October 18, 2020 – Lu Young, Wayne Memorial Hospital's Trauma Program Manager gives an overview of the hospital's Level 4 Trauma Center. Trauma prevention with a focus on falls, motor vehicle accidents and motorcycle crashes are discussed.
Sunday, October 11, 2020 —  Michele Minor Wolf, Victim Intervention Program (VIP) discusses Domestic Violence Awareness Month  and Vigil for Domestic Violence on Oct 22
Sunday, October 4, 2020 —  JoAnna VanTine, a facilitator and educator  from the National Alliance on Mental Illness (NAMI) NEPA.
Sunday, September 27, 2020 — Breast Cancer Awareness