Board Member Bios
Board Members of Wayne Memorial Health Foundation
Nancy Propst, Chair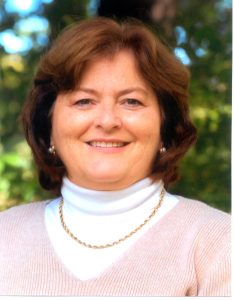 Nancy Turano Propst joined the Wayne Memorial Health Foundation in 2011, but she has been involved with the hospital since 1980 when she was a dietetic student. Nancy is a registered dietitian and earned her Bachelor of Science degree from Marywood University. A resident of Beach Lake, Nancy is married to Michael Propst and has three children, Steven, Andrew and Kristen and a grandson Charlie. They keep her busy in the community through volunteer work with school, sports, church, scouting and 4-H.
Peter Bochnovich, Secretary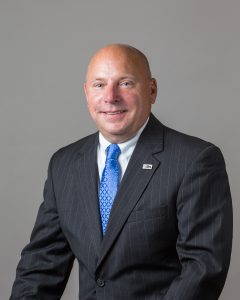 Pete Bochnovich, is chief executive officer at The Dime Bank. He holds a Master of Business Administration degree from Marywood University and a bachelor's degree in economics from Penn State. Bochnovich serves on the boards of many local organizations, including the Wayne County Community Foundation and the Wayne Economic Development Corporation, but the Foundation Board represents his first appointment to a Wayne Memorial entity.
Clay LaCoe, Treasurer

Clayton S. LaCoe III (Clay) is the Director of Curriculum, Instruction, and Assessment at Wallenpaupack Area School District. Clay grew up in the Bald Mountain section of Clarks Summit, Pennsylvania and attended the public schools of the Abington Heights Schools District until his graduation in 1989. From there, he attended the University of Scranton, graduating with Bachelor's and Master's degrees in Biology and Chemistry Education respectively in 1993 and 2000. In 2006, Clay graduated from the Graduate School of Education at the University of Pennsylvania with his doctorate in Educational and Organizational Leadership. Clay and his wife Sheri, an audiologist, have two children; Julia and Thomas and live next to the family farm in the Bald Mountain section of Clarks Summit.
Kevin Burke, Assistant Secretary/Treasurer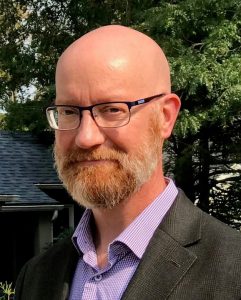 Kevin Burke graduated from Honesdale High School in 1990. He went on to attend Penn State University, University Park campus, graduating in 1994 with a Bachelor of Science degree in finance and a minor in economics. Mr. Burke joined AMSkier Insurance in 1995 and began working in the Accounting Department. He later moved to the IT Department and progressed to the role of IT Director. Recently, Kevin's role at AMSkier evolved once more. He is now the Personal Lines Supervisor. Kevin has been married to his wife Pamela, a teacher in the Western Wayne School District, since 1997. They have three children and reside in Cherry Ridge. Kevin is a past president of the Honesdale Area Jaycees and a member of the International Order of Odd Fellows, Freedom Lodge, Honesdale. He has coached and been a board member of the Honesdale Little Baseball Association and Honesdale Missy Softball League. In 2013, he coached Honesdale Missy Basketball and the undefeated team won the Senior Division championship.
Jeff Gogolski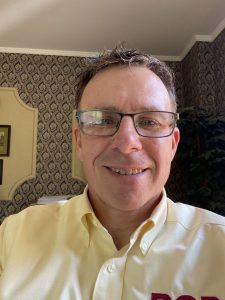 Jeff Gogolski is a Certified Public Accountant and partner with Beck, Gogolski & Co., Inc. Honesdale, Pa. A graduate of East Stroudsburg University with a Masters in Taxation from Kings College, Jeff has a wealth of experience in accounting and finance including working with 501C3s. Jeff is actively involved in the community as a board member and treasurer of the Western Wayne School Board, Presbyterian Church Trustee, and Masons among other organizations. He enjoys traveling and outdoor recreational activities including mountain biking, fishing, and running.
Brooke James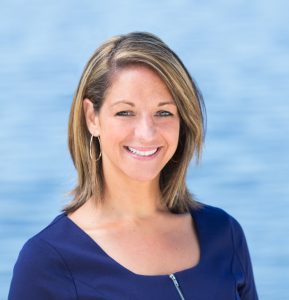 As a member of the third generation ownership of Woodloch Resort, Brooke James is the Vice President of Sales and Marketing.  Beyond her title role, Brooke is the driver of Woodloch's hospitality development and company culture code.  On the rare occasions Brooke is not on Woodloch's property, she enjoys vacationing with her husband Mark and two daughters, and enjoying her daughters' sporting events..
Jeffrey Olsommer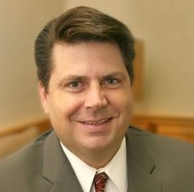 Jeffrey Hinds Olsommer, CIC, is the principal agent at Olsommer Clark Insurance Group, Inc. which has four offices in Northeast Pennsylvania and one in Kentucky.  Jeff is a graduate of Western Wayne High School and East Stroudsburg University. He is very involved in the community serving in many capacities from education and civic boards to Sterling Township Supervisor, United Methodist Church Trustee, and more. In his spare time Jeff enjoys outdoor activities throughout the seasons, travelling, and quality time with family and friends. He's a longtime dedicated statistician with the Delaware Valley High School football team.
Lauren Rutkowski, Ph.D.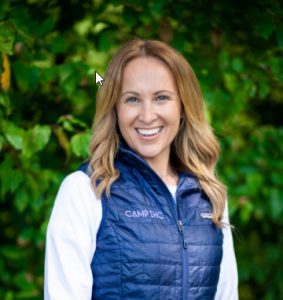 Dr. Lauren Rutkowski is a director and co-owner with her husband Joel of Camp IHC, a well-known nine-week children's camp in Equinunk, Pa.  Lauren, who is originally from the U.K., met Joel while both were working at a summer camp in the U.S. They now have four children. Lauren holds two doctorates, in Clinical Psychology and Behavioral Sleep Medicine. She joined the Foundation Board to become more connected to the local community and the hospital, and has a desire to further fulfill a commitment to meaningful causes.
Leonard Schwartz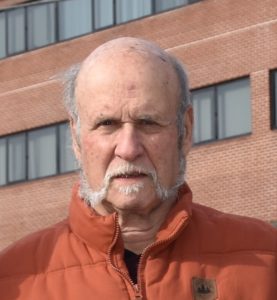 "Lenny" Schwartz is president of the family-owned Hotel Wayne, Inc which operates the historic hotel and its restaurant, Bistro 1202, in Honesdale, and a nearby restaurant, Wayne on the Hill.  Trained as a chemist, Lenny was formerly the chairman and CEO of Aceto Corporation, from which he retired in 2009. During his time with Aceto, Mr. Schwartz had the honor of opening the NASDAQ market with John Snow, former secretary of the Treasury, and closing it on December 4, 2008. Mr. Schwartz and his wife, Marge, reside in Wayne County.
Jeffrey Skier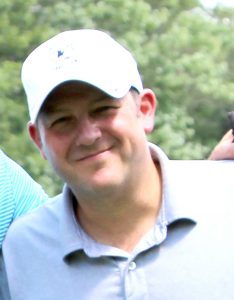 Jeffrey Skier is a Vice President at AM Skier Insurance in Hawley, a third-generation family business.  Jeff, a graduate of Syracuse University, specializes in summer camps and serves on several boards including Project Morry, SCOPE, and the American Camp Association NY/NJ
Cinda Tietjen, RN
Cinda, a Honesdale native, is a retired registered nurse who worked at Wayne Memorial Hospital for 40 years. She was married to the late Wayne Memorial Chief of Staff, surgeon George Tietjen, MD. In addition to patient care, Cinda served on the Quality & Performance Improvement staff at the hospital. A mother of six, including three stepchildren, Cinda brings a broad set of healthcare and people skills to her post on the Foundation Board.
Martha Wilson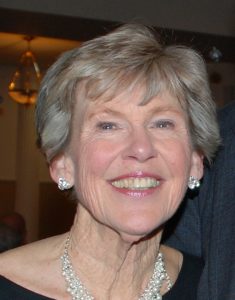 Martha Wilson and her husband Dave live in the Rowlands area and have been full time residents of Pike County for over 20 years. Martha is an enthusiastic member and past President of the Wayne Memorial Hospital Auxiliary and former Chairman of the Community Advisory Board.  A mother and grandmother, Martha is also active with The Wayne County Public Library and Grace Episcopal Church.
Diane Wylam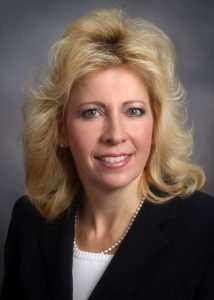 Diane Wylam, Esq. is Senior Vice President and Senior Trust Officer in the Wealth Management and Trust Department at Wayne Bank in Honesdale. She brings a solid background in finance to her volunteer post, including experience with planned giving. Wylam attended the University of Scranton and Lackawanna College before securing her law degree from the Widener School of Law in 1994. Prior to her position at Wayne Bank, she was the Director of Major and Planned Giving at Misericordia University and, before that, she started the Trust Division and served as Senior Trust Officer at Fidelity Deposit and Discount Bank in Dunmore. Ms. Wylam also has experience in business ownership and in healthcare. She worked in family businesses and from 2001-2010, she served on the Board of the St. Joseph's Center.
Board of Trustees of Wayne Health Services, Inc.
Brendan Murray, Chair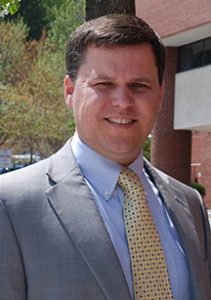 "Growing up in Honesdale, I was always aware of the big role played by Wayne Memorial Hospital in the community," said Brendan Murray, "so being a part of the Wayne Memorial family is special to me, and I want to help in any way I can." Brendan Murray, a licensed funeral director at Hessling Funeral Home in Honesdale, is the son of Rebecca and Edward Murray, DPM. He is a graduate of Honesdale High School and attended the University of Pittsburgh. Brendan completed studies at the Pittsburgh Institute of Mortuary Science in 2003. In addition to Wayne Health Services, Brendan is on the board of the Honesdale Area Jaycees and is an active member of St. John the Evangelist Parish in Honesdale. He and his wife, the former Megan Rindock, have three daughters – Bridget, Margaret and Keira—who were all delivered at Wayne Memorial Hospital.
Betty deMaye-Caruth, Vice Chair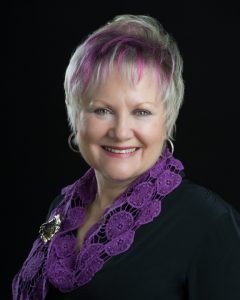 Betty deMaye-Caruth, PhD, RN, CHPT, RM/T is a longtime member of the Honesdale business and professional community. Betty, a registered nurse and retired Major in the U.S. Army Reserves, owns and operates the Minerva Educational and Wellness Treatment Center, LLC, in Honesdale. She also has a masters degree in education and a doctorate in holistic health. Betty was born and raised in New York City and moved to Honesdale in 1991 with her husband a native of Wayne County, dentist Lawrence Caruth. A decorated veteran, with a successful local practice for many years, he and Betty were always very active in the community until his passing in 2021. She is a member of the Wayne County Business and Professional Women, Honesdale Rotary, the American Legion, the American Holistic Nurses Association, Healing Touch International and Republican Women.
Sylvia Kingston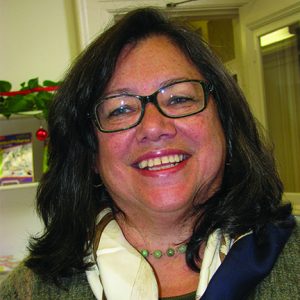 Sylvia Kingston relocated to northeast Pennsylvania from New York City in 2010 to join Highlights for Children in Honesdale as a Human Resources Business Partner. She has been a senior consultant at several leading search firms, including most recently Morgan Howard/Wellesley & Partners in New York City.  Sylvia has more than 15 years of experience in senior human resources roles, including four years as vice president and head of Human Resources for Sanwa Financial Products. She joined Sanwa after nine years as a specialist in human resources at Salomon Brothers, serving as VP/manager of global compensation and HRIS (Human Resources Information System). Kingston graduated cum laude with a Bachelor's of Arts degree in Classics from Pomona College of Claremont Colleges, California. She spent a year in the graduate study program of Classical Philology at Harvard Graduate School of Arts and Sciences. A resident of Beach Lake, Sylvia is married to the artist Jim Kingston. She is a member and past president of the Honesdale Rotary club and a former volunteer with the Warmth in the Night Shelter at Grace Episcopal Church in Honesdale.
Robert "Bob" Non

Bob Non has b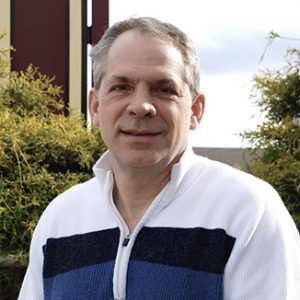 een the President of Pleasant Mount Welding since its inception in 1983. The organization has grown significantly under his leadership. Bob says his company is currently the market leader and largest fabricator of miscellaneous metals for wastewater and water treatment plants on the East Coast. Born in Carbondale and raised on a family farm in Pleasant Mount, PA, Bob graduated from Forest City Regional High School and Lackawanna County Vocational-Technical School where he completed a three-year course in welding. He attended Penn State University to study courses specifically to enrich his background in business development including accounting, marketing, engineering and mathematics. He has served as the Treasurer of the Carbondale Technology Transfer Center for more than 10 years. Bob is happily married to his wife Sue and has two wonderful children Brandon and Brianna.