Board Member Bios
Board Members of Wayne Memorial Health Foundation
Nancy Propst, Chair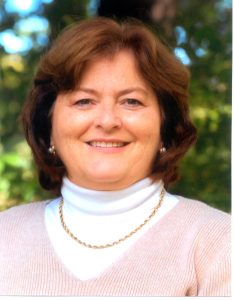 Nancy Turano Propst joined the Wayne Memorial Health Foundation in 2011, but she has been involved with the hospital since 1980 when she was a dietetic student. Nancy is a registered dietitian and earned her Bachelor of Science degree from Marywood University. A resident of Beach Lake, Nancy is married to Michael Propst and has three children, Steven, Andrew and Kristen and a grandson Charlie. They keep her busy in the community through volunteer work with school, sports, church, scouting and 4-H.
Kate Bryant, Vice Chair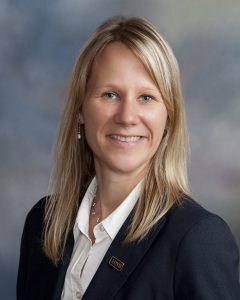 Kate Bryant, Chief Financial Officer at Honesdale National Bank, has a long history of community involvement. She served on the Wayne County Public Library Board of Trustees for nine years, was a participant in the Leadership Wayne Class of 2008 -2009 and served on the PBA School of Banking Advisory Council. A graduate of Honesdale High School, Kate Markowski Bryant earned a Bachelor of Science degree in Finance from Indiana University of Pennsylvania and a Master of Business Administration from Villanova University in 2002. After working for a mutual fund company in the Philadelphia area for several years, Bryant moved back to Honesdale and joined The Honesdale National Bank. Kate and husband Zack Bryant, a local dairy farmer, currently reside in Honesdale with their two sons, Caleb and Abraham.
Suzanne Grady, Secretary
Suzanne Grady became a member of the Foundation Board in June 2008 and has also participated in the work of the Board's community Health Care Committee since the spring of 2006. She serves as an executive officer, program director and administrator for the Himalayan International Institute and is the treasurer of East West Books, Inc., both located in Honesdale. She has been an active volunteer in area schools since 1982. Suzanne was born and raised in northern Illinois, where she attended the College of Lake County for three years, majoring in education. She moved to Wayne County in 1980 and considers it to be one of the most beautiful places on earth. Suzanne is married to Michael Grady, a massage therapist, yoga teacher and active member of Grace Episcopal Church in Honesdale. They reside in Dyberry Township where they have raised two sons, Brendan and Rylan.
Clay LaCoe, Treasurer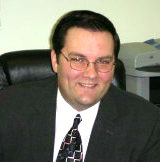 Wayne Memorial Health Foundation Clay LaCoeClayton S. LaCoe III (Clay) grew up in the Bald Mountain section of Clarks Summit, Pennsylvania and attended the public schools of the Abington Heights Schools District until his graduation in 1989. From there, he attended the University of Scranton, graduating with Bachelor's and Master's degrees in Biology and Chemistry Education respectively in 1993 and 2000. In 2006, Clay graduated from the Graduate School of Education at the University of Pennsylvania with his doctorate in Educational and Organizational Leadership. Clay has been married to his wife Sheri, an audiologist, for the past fifteen years. They have two children together; Julia (eleven) and Thomas (seven) and they currently live next to the family farm in the Bald Mountain section of Clarks Summit
Peter Bochnovich,  Assistant Secretary – Treasurer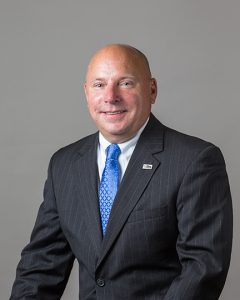 Pete Bochnovich, chief executive officer at The Dime Bank, is a 23-year resident of the area. He holds a Master of Business Administration degree from Marywood University and a bachelor's degree in economics from Penn State. Bochnovich serves on the boards of many local organization, including the Wayne County Community Foundation and the Wayne Economic Development Corporation, but the Foundation Board represents his first appointment to a Wayne Memorial entity.
Milton Roegner
Milton (Milt) Roegner, President of Roegner Appraisal Group, Inc., joined the Wayne Memorial Health Foundation Board of Trustees in November of 2004. Mr. Roegner is a certified appraiser in both Pennsylvania and New York State. He has been engaged in the appraisal industry since 1970 and founded the Roegner Appraisal Group in 1994. In addition to appraising residential and commercial property, Milton has appeared as an expert witness in civil procedures and before the Public Utility Commission and the Pennsylvania Liquor Control Board. He is also a licensed real state broker.
Alfred G. Howell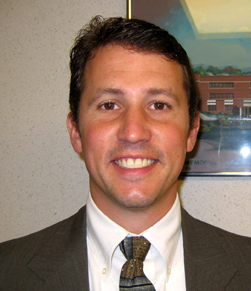 Alfred G. Howell, known as A.G., is Wayne County District Attorney. He joined the Foundation Board of Trustees in November of 2004. Other than an absence to attend law school in San Diego, California, A.G. is a lifelong resident of Honesdale. He is married to the former Patricia Murray, daughter of Joseph and Tish Murray. They reside in Honesdale with their three children, Faith, Will and Drew. Prior to his election as DA, A.G. engaged in the general practice of law, including real estate, estate and probate, personal injury, contracts, criminal law and family law, with the law firm of Howell, Howell, and Krause, which is located on 9th Street in Honesdale. The law firm was founded by his grandfather, A. Emerson Howell, a former Chair of the Board of Directors of Wayne Memorial Hospital. A.G., like his grandfather and father, Alfred J. Howell, attended Dickinson College in Carlisle, Pennsylvania. A.G. was awarded his law degree from the California Western School of Law in 1996. During his time in law school in California, he recognized that Northeastern Pennsylvania is a beautiful and fun place to live and to raise a family.
Diane Wylam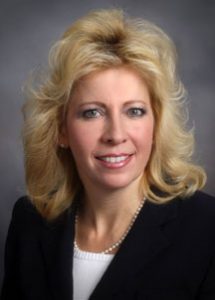 Diane Wylam, Esq. is Senior Vice President and Senior Trust Officer in the Wealth Management and Trust Department at Wayne Bank in Honesdale. She brings a solid background in finance to her new volunteer post, including experience with planned giving. Wylam attended the University of Scranton and Lackawanna College before securing her law degree from the Widener School of Law in 1994. Prior to her position at Wayne Bank, she was the Director of Major and Planned Giving at Misericordia University and, before that, she started the Trust Division and served as Senior Trust Officer at Fidelity Deposit and Discount Bank in Dunmore. Ms. Wylam also has experience in business ownership and in healthcare. She worked in family businesses and from 2001-2010, she served on the Board of St. Joseph's Center.
Kevin Burke
Kevin Burke graduated from Honesdale High School in 1990. He went on to attend Penn State University, University Park campus, graduating in 1994 with a bachelor of science in finance and a minor in economics. Mr. Burke joined AMSkier Insurance in 1995 and began working in the Accounting Department. He later moved to the IT Department and progressed to the role of IT Director. Recently, Kevin's role at AMSkier evolved once more. He is now the Personal Lines Supervisor. Kevin has been married to his wife Pamela since 1997. They have three children in grade school and high school and reside in Cherry Ridge. Pam is a sixth grade teacher in the Western Wayne School District. Kevin is a past president of the Honesdale Area Jaycees and a member of the International Order of Odd Fellows, Freedom Lodge, Honesdale. He has coached and been a board member of Honesdale Little Baseball Association and Honesdale Missy Softball League. He has also coached Honesdale Missy Basketball, which, during his tenure, won a Senior Division championship and went undefeated in the 2013 season.
Marc Honigfeld
Marc Honigfeld joined the Wayne Memorial Health Foundation Board of Trustees in November of 2004. He has been the owner and director of Trails End Camp in Beach Lake, since 1995. However, his involvement in camping and in particular, Wayne County camping, goes back many years. Marc attended camps as a child and then during high school and summer vacations, worked as a camp counselor. He became associated with Trails End Camp in 1986, when Stan and Starr Goldberg, his father and mother-in-law, purchased Trails End Camp from its founder, Joseph Laab, a former member of the Wayne Memorial Hospital Board of Trustees. Trails End Camp is now in its 59th year. Mr. Honigfeld graduated from George Washington University in Washington, D.C. with a Bachelor's degree in accounting and was subsequently awarded a Juris Doctorate degree from Boston University's School of Law in 1991. Prior to entering the camping business, as an owner/director, he was employed as a tax specialist with Price Waterhouse, New York City office; and later as a corporate and estate attorney with Cole, Schotz, Meisel, et al, P.C., in Hackensack, New Jersey. Marc and his wife, Rhona, reside with their two children in Merrick, New York. He is a member of the Board of Directors and the Executive Committee of the Board of New York Section of the American Camping Association.
William Chatlos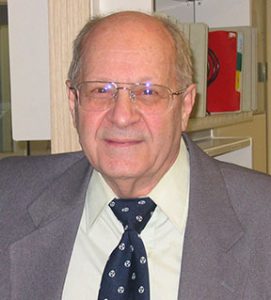 William (Bill) E. Chatlos first joined the Wayne Memorial Health Foundation Board of Trustees in May of 1996. After a short time away, Bill returned to the Board in 2016. For many years, Bill's permanent residence was in North Caldwell, New Jersey. In the late 1960's he and his wife purchased a summer residence in Beach Lake. Bill's fondness of nature and the out of doors, and his enjoyment of the peaceful lifestyle of Wayne County recently led him to make his Beach Lake home his permanent residence. Shortly after becoming a full time resident, Bill agreed to serve as Treasurer of the Foundation.
Although Bill is retired, he remains an active investor and investment analyst. For 30 years, prior to 1981, he was a principal of Georgeson and Company, specialists in proxy solicitation and investor relations. A consultant to numerous states, Mr. Chatlos has appeared as an expert witness before state legislative committees regarding state takeover statutes, particularly in Idaho, Massachusetts, and Ohio. He has been a contributing writer to numerous books, including Experts in Action, The Handbook of Public Relations published by McGraw Hill and Investor Relations – The Company and its Owners, published by the American Management Association. He authored a chapter on "Inside Information and the Analyst" for the Financial Analyst Handbook. His article, "The SEC versus Investors on Tender Offers" appeared in the Harvard Business Review. During June and July of 1987, Bill toured China as a member of a governmental securities industry delegation.
He has been a member of the Investor Relations Association, Society of Professional Management Consultants, American Society of Corporate Secretaries, Association for Corporate Growth, Inc., and a founder and past president of the National Investor Relations Institute.
Mr. Chatlos was awarded a Bachelor of Science Degree, Magna Cum Laude, from Boston University; and he also attended the University of Pittsburgh, Ursinus College and New York Institute of Finance.
Margaretta Niles
Margaretta (Maggie) Niles, a year around resident of the Blooming Grove Club in Pike County, joined the Wayne Memorial Health Foundation Board of Trustees in December of 2005. Mrs. Niles was born in Carbondale, Pennsylvania, but shortly thereafter, her family moved to Williamsburg, Virginia, where she spent the majority of her younger years. She graduated from the National Cathedral School, attended Smith College and graduated with a Bachelor's Degree in English Literature from Columbia University. Prior to retiring in Northeastern Pennsylvania, seven years ago, Maggie and her husband, Rick, Resided in Darien Connecticut. They are the parents of two grown children, Jennifer, who runs a charter school in the inner city of Washington, D.C.; and David, who is married with two children and lives and works in Manhattan.
While living in Connecticut, Maggie spent the majority of her time in volunteer work with the area schools, the family's church, and several human service agencies, including the area Children and Services Board and the Southwestern Connecticut Regional Mental Health Board. It was while they were living in Connecticut and Maggie's husband, Nick, was working in Manhattan that began searching for a place to get away. The Blooming Grove Club was perfect. Nick's family is also from Northeaster Pennsylvania, with his father, grandfather and great-grandfather being family physicians in Carbondale. Their weekend retreat would be private and quiet but close to family and friends. Inasmuch as, both her and her husband's family roots were in Northeastern Pennsylvania, "it was only natural to use their vacation home as a permanent retirement location," said Maggie. "I have been able to continue my community service in the Pike County area, serving as a member of the Vestry of Grace Episcopal Church in Honesdale, and a secretary of the Peters Valley Crafts Center Board. I am very excited about joining the Wayne Memorial Health Foundation Board and the prospect of playing a role in helping create a healthier community."
Leonard Schwartz
Mr. Schwartz is president of the family-owned Hotel Wayne, Inc which operates the historic hotel and its restaurant, Bistro 1202, and three other Honesdale restaurants; the Hotel Café, the Onyx Room and Fare. Trained as a chemist, "Lenny" was formerly the chairman and CEO of Aceto Corporation, from which he retired in 2009.
During his time with Aceto, Mr. Schwartz had the honor of opening the NASDAQ market with John Snow, former secretary of the Treasury, and closing it on December 4, 2008. Mr. Schwartz and his wife, Marge, reside in Wayne County.
Jeff Skier
Brooke James
Cinda Tietjen, RN
Board of Trustees of Wayne Health Services, Inc.
Robert Suhosky
Robert "Bob" Suhosky served 25 years in the U.S. Army and retired at the rank of colonel. His wife, Linda, is a retired registered operating room nurse. She was employed by Wayne Memorial Hospital in the mid-1960s. The Suhoskys have three children, one who resides in Texas, one in Maryland and Peter, who makes his home in Honesdale.
They have five grandchildren. Bob founded Northeast Infrastructure LLC, an architectural and engineering design firm with offices on Park Street in 2011. Bob also raises beef cattle and is a member of the Pennsylvania Cattlemen's Association, as well as the National Cattlemen's Association. He joined the Wayne Health Services board in May of 2006 and was selected as its president in July of 2014, when previous president Gary Beilman transferred to the Wayne Memorial Hospital/Health System Board of Trustees. Bob's other community activities include membership in the Knights of Columbus, Council #363 and serving ont eh Finance committee of St. John the Evangelist Roman Catholic Church parish in Honesdale. He is also a member of the board of directors of the Northeast Pennsylvania Business Finance Corporation and a member of the Tobyhanna chapter of the Military Officers of America.
Dwight James "Jim" Chapman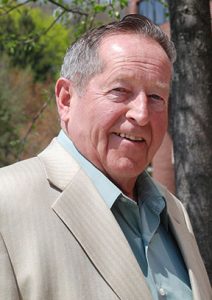 Jim Chapman, a resident of Sterling, is the former owner of the J&J Lounge in Hamlin, which he and his wife Shirley operated for 40 years prior to retirement. He is a member of the Lake Ariel Lions Club and serves on boards of both the Wayne County Hospital and Facilities Authority and the Wayne Industrial Development Authority. The son of the late Clifton and Dorothy Chapman, "Jim" graduated from Hamlin Elementary School and Lake Consolidated High School, Class of '58. The Chapmans have one daughter, Vicky Botjer, who is currently the Chief Clerk of Wayne County.
Brendan Murray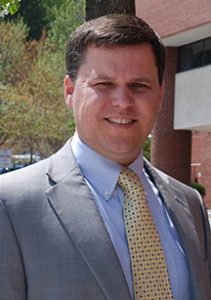 "Growing up in Honesdale, I was always aware of the big role played by Wayne Memorial Hospital in the community," said Brendan Murray, "so being a part of the Wayne Memorial family is special to me, and I want to help in any way I can." Brendan Murray, a licensed funeral director at Hessling Funeral Home in Honesdale, is the son of Rebecca and Edward Murray, DPM. He is a graduate of Honesdale High School and attended the University of Pittsburgh. Brendan completed studies at the Pittsburgh Institute of Mortuary Science in 2003. In addition to Wayne Health Services, Brendan is on the board of the Honesdale Area Jaycees and is an active member of St. John the Evangelist Parish in Honesdale. He and his wife, the former Megan Rindock, have three daughters – Bridget, Margaret and Keira—who were all delivered at Wayne Memorial Hospital.
Betty deMaye-Caruth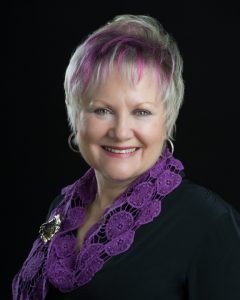 Betty deMaye-Caruth, PhD, RN, CHPT, RM/T a longtime member of the Honesdale business and professional community, officially joined the Board of Trustees of Wayne Health Services this month. Mrs. deMaye-Caruth, a registered nurse and retired Major in the U.S. Army Reserves, owns and operates the Minerva Educational and Wellness Treatment Center, LLC, in Honesdale. She also has a masters degree in education and a doctorate in holistic health. Mrs. deMaye-Caruth was born and raised in New York City and moved to Honesdale in 1991 with her husband, dentist Lawrence Caruth who has since retired. She is a member of the Wayne County Business and Professional Women, Honesdale Rotary, the American Legion, the American Holistic Nurses Association, Healing Touch International and Republican Women.
Sylvia Kingston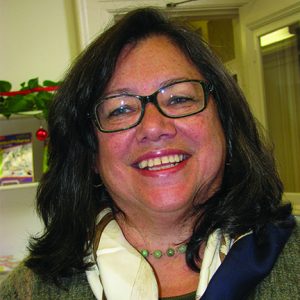 Sylvia Kingston relocated to northeast Pennsylvania from New York City in 2010 to join Highlights for Children in Honesdale as a Human Resources Business Partner. She has been a senior consultant at several leading search firms, including most recently Morgan Howard/Wellesley & Partners in New York City.  Ms. Kingston has more than 15 years of experience in senior human resources roles, including four years as vice president and head of Human Resources for Sanwa Financial Products. She joined Sanwa after nine years as a specialist in human resources at Salomon Brothers, serving as VP/manager of global compensation and HRIS (Human Resources Information System).
Kingston graduated cum laude with a Bachelor's of Arts degree in Classics from Pomona College of Claremont Colleges, California. She spent a year in the graduate study program of Classical Philology at Harvard Graduate School of Arts and Sciences. A resident of Beach Lake, Sylvia is married to the artist Jim Kingston. She is a member and past president of the Honesdale Rotary club and a former volunteer with the Warmth in the Night Shelter at Grace Episcopal Church in Honesdale.
Jerome Casey, DPM
J. Dennis Evans, CPA
Robert "Bob" Non

Bob Non has b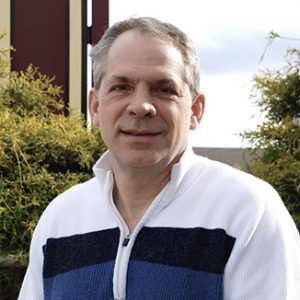 een the President of Pleasant Mount Welding since its inception in 1983. The organization has grown significantly under his leadership. Bob says his company is currently the market leader and largest fabricator of miscellaneous metals for wastewater and water treatment plants on the East Coast. Born in Carbondale and raised on a family farm in Pleasant Mount, PA, Bob graduated from Forest City Regional High School and Lackawanna County Vocational-Technical School where he completed a three-year course in welding. He attended Penn State University to study courses specifically to enrich his background in business development including accounting, marketing, engineering and mathematics. He has served as the Treasurer of the Carbondale Technology Transfer Center for more than 10 years. Bob is happily married to his wife Sue and has two wonderful children Brandon and Brianna.
William O'Neill