Wayne Memorial Administrative Director Receives State-Level Award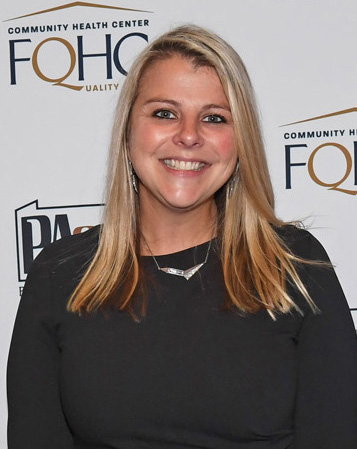 Honesdale, PA (October 21, 2021)  – Wynter Newman, administrative director, Wayne Memorial Community Health Centers (WMCHC) received the Career Achievement Award from Pennsylvania Community Health Centers (PACHC).  PACHC is a statewide membership services organization representing community health centers in rural and urban communities across the Commonwealth.
The presentation was made at the APEX Award Luncheon on October 13th during the 2021 PACHC Annual Conference & Clinical Summit in Lancaster, PA. The Career Achievement Award is given to an individual who demonstrates employee excellence and a work ethic consistent with the health center mission, started at a lower position to achieve career advancement and serves as an inspiration to others.
Newman joined WMCHC as a dental assistant in 2010. By 2013, she was promoted to Administrative Assistant to the Executive Director. As her duties evolved and she became a Practice Manager, Newman was instrumental in WMCHC initiatives including the opening of the Honesdale VA Outpatient Clinic and achievement of Patient Centered Medical Home (PCMH) designation for primary care. She is responsible for the management of multiple primary care sites including overseeing 46 staff members and 14 providers. Newman was promoted to the senior management position of Administrative Director in 2020 where she carries out several system-wide responsibilities.
WMCHC Executive Director Frederick Jackson characterizes Newman as the "most organized and efficient person I have ever known with an eye for process development, efficiency and improvement unparalleled in our organization."
WMCHC is a federally qualified health center clinically affiliated with Wayne Memorial Health System, Inc. For more information on all services, visit www.wmchc.net or call 570-253-8390.