Tara McGraw, DO, Practicing Surgery in Honesdale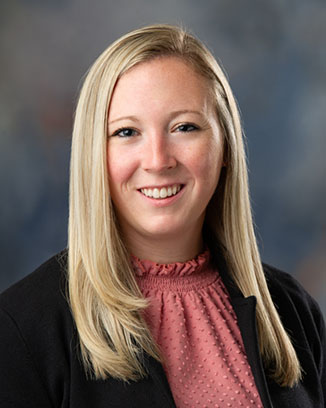 Honesdale, PA (November 4, 2021)— Wayne Memorial Community Health Centers (WMCHC) is pleased to announce General Surgeon and native of Vandling, PA, Tara McGraw, DO, joined the staff of Honesdale Surgical Associates in October. Dr. McGraw performs a broad range of procedures including endoscopic and laparoscopic surgeries at Wayne Memorial Hospital in Honesdale, PA.
"Recruiting talented young physicians to our health centers is always exciting," stated Frederick Jackson, executive director, WMCHC. "It is especially rewarding when a local such as Dr. McGraw can remain in the region where she was born, raised and educated to ultimately serve the community."
Hailing from northeastern Pennsylvania, Dr. McGraw is a graduate of Forest City Regional High School. She received a Bachelor of Science degree in Biology from the University of Scranton and went on to attend the Philadelphia College of Osteopathic Medicine where she earned her medical degree. Dr. McGraw completed a general surgery residency through Geisinger Health System in Wilkes-Barre, PA during which time she served as Geisinger Wyoming Valley Administrative Chief Resident.
Dr. McGraw feels her local ties benefit both her own career as a surgeon and the patients she serves, "I am most excited to provide care to the local community. I treat every patient the same, but there is definitely something extra when you have a personal connection."
Honesdale Surgical Associates is located in the Stourbridge Medical and Professional Complex, 600 Maple Avenue, Suite 1, Honesdale. The practice, also attended by Louis D'Oro, MD and Lisa Medvetz, MD, accepts most private insurance managed care plans and medical assistance.  A sliding-fee scale is also offered for those who qualify.  For more information, call 570-253-8635.
WMCHC is a federally qualified health center clinically affiliated with Wayne Memorial Health System, Inc.