About
**UPDATE**
**Attention all visitors and staff**

As of March 11, 2020, due to precautions concerning the COVID-19 virus (novel coronavirus), a LIMITED VISITATION POLICY is now in effect at Wayne Woodlands Manor.  Exceptions will be made in end-of-life situations where emotional support is essential to a resident's well-being.  The facility is encouraging alternative means of communication, such as Facetime and Skype, for families and friends of residents.
Please know that precautionary measures are also being taken with staff. Wayne Woodlands is following CDC guidelines regarding the COVID-19 virus to maintain and protect the safety of our residents, staff and family members. Thank you!
 
Our Mission
Wayne Memorial Long-Term Care, an affiliate of Wayne Memorial Health System, provides various levels of services including Long-Term Care and Rehabilitation Services that nurture the human spirit as well as the body.
We are committed to serving our community, patients, families, and co-workers in a tradition of high quality, cost effective care dedicated to our Health System's Core Values of Compassion, Advocacy, Respect, Excellence and Service.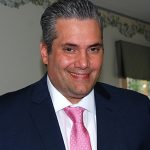 Michael Freund
Administrator of Long-Term Care, Wayne Woodlands Manor
---
Wayne Woodlands Manor is one of the most innovative and progressive skilled nursing facilities in Pennsylvania where meeting and fulfilling the needs of your loved ones is our commitment to you and them. From our start in 1994, our staff continues to provide the highest levels of quality care possible. We remain dedicated to completely satisfying the Long-Term and/or Rehabilitation needs of our residents and entire community.
Our holistic family approach to care has one objective – providing a level of quality of life that promotes and sustains a nurturing stimulating environment where our residents develop and experience a true sense of individuality, self-worth, and meaningful accomplishment.
We share a win-win effort where our caregivers are individually responsible for and rewarded through the happiness, comfort and enjoyment experienced by our residents. The needs and desires of each resident are treated with individually-developed intensive programs that enhance and promote an independent lifestyle. We strive to incorporate every aspect of a resident's condition and lifestyle into his or her individualized treatment plan.
Nestled among the beautiful and scenic Pocono Mountains our facility features a 121-bed skilled nursing and rehabilitation center.  We are part of Wayne Memorial Health System which affords us unparalleled health care services in the central Wayne County area. All services provided are delivered by a compassionate and professional staff at Wayne Woodlands and throughout the Wayne Memorial system.
We offer, 24-hour professional quality nursing care, wound management, rehabilitative services, social services, registered dietician services, a full schedule of activities and respite care.
Our care knows no boundaries – Wayne Woodlands Manor provides care to persons without regard to race, creed, sex, color, age, national origin, and handicap or payer source.